Scientists mated males with females under a microscope to try and understand why some are southpaws and others are righties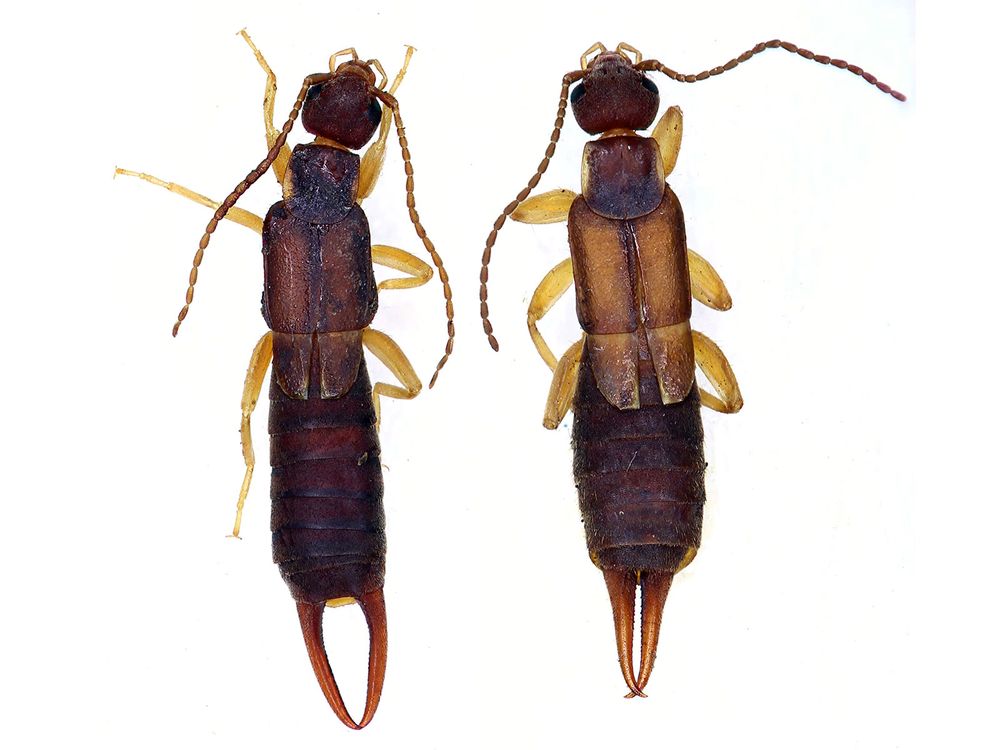 A male (left) and female (right) Nala lividipes earwig
The insects known as earwigs are known for their pinchy pair of curved forceps at the end of their abdomens, but they do a lot more than induce panic when you find them under a rock. They snack on garden pests like aphids, care for their young (rare among insects, which usually lay-and-dash) and according to two decades of research by Yoshitaka Kamimura, an associate professor at Keio University in Japan, have elaborate sex rituals that include two penises.
Kamimura's latest discovery, published in November in the Biological Journal of the Linnean Society, is that certain earwig species generally use only one of their penises when mating even though both are fully functional. Through a series of lab experiments, Kamimura found that individual earwigs are the penile equivalent of "right-handed" or "left-handed," demonstrating laterality—a preference for one penis over another—and that the population of earwigs overall was split 50-50 between righties and southpaws. Humans, by contrast, are about 85 percent right-handed for reasons that are still unclear.
Kamimura and his team started their study by collecting a single male and six females of the species Nala lividipes from Ishigaki Island in Japan and brought them into the lab, where they reared them on a diet of water and cat food. Once the insects reproduced, the experiments began with the offspring: A virgin female was released into a small container and allowed to acclimate for 30 minutes, and then a male entered. After feeling each other with their antennae, the male rotated his abdomen almost 180 degrees and walked backwards, the two earwigs now facing away from each other. To initiate sex, the male pointed one of his penises towards the female and the organ swelled with insect blood for insertion into her vagina and spermatheca, the structure used to store sperm. The pair remained locked together for an average of 40 minutes while Kamimura video-taped them. By examining which penis was pointed towards the female to initiate sex (while the other remained flaccid), Kamimura could determine whether the species used its right or left penis. It turned out that 43.5 percent of the males favored their right penis, which was found to be statistically no different than 50 percent. In a second species examined, Nala nepalensis from Taiwan, 49.2 percent of the males used the right organ.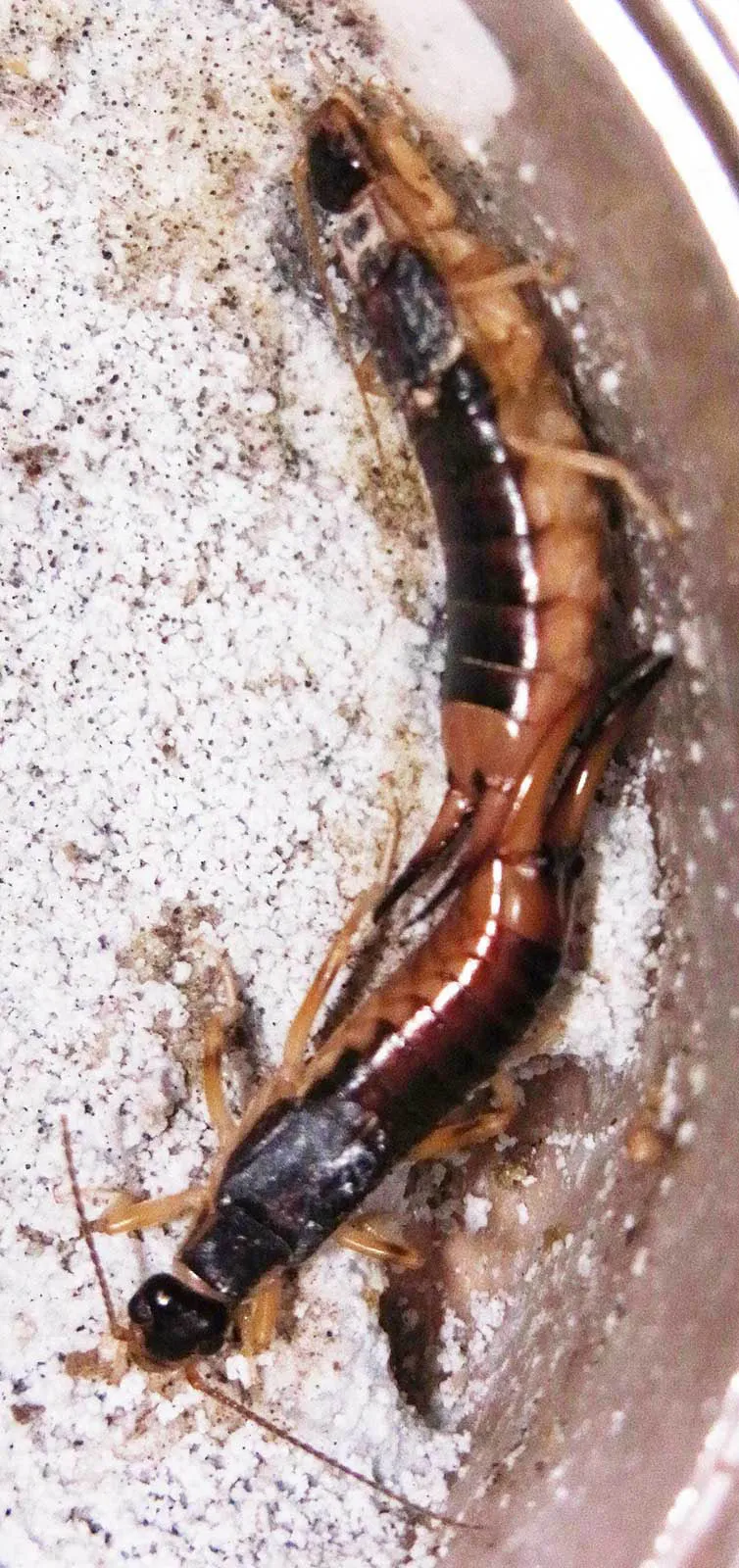 When asked about this result, study co-author and Virginia Tech assistant professor Chin-Cheng Scotty Yang triumphantly raised both arms in the air.
"This was not what I expected," says Yang, who had previously worked with Kamimura on a closely related species, Labidura riparia, which uses its right penis. "I thought we were going to see some obvious laterality [at the population level], but we didn't. For these species, it's half-half."
After establishing which penis was used, Kamimura wanted to go further and figure out if males always used the same one and if the other penis was functional. After documenting which penis was primed for sex, he mated males with multiple females, watching them have sex with one virgin female, letting them rest for ten days, then having sex with a different virgin. In most cases, the male used the same penis the second time, indicating individual-level laterality. When a male "flipped" and used the other penis, there was no pattern in the directionality—left-to-right was equally likely as right-to-left. To make sure both penises were functional, Kamimura used ice water to anaesthetize the earwig and then cut one penis off at random with fine forceps. After given time to heal, the male was mated with a virgin female. Most of these males successfully inseminated females with the remaining penis, with their success rate statistically no different than a control group, indicating that both penises were fully functional.