With help from a captive breeding program and the watchful eyes of sheepdogs, the small mammal has been reintroduced to the country's plains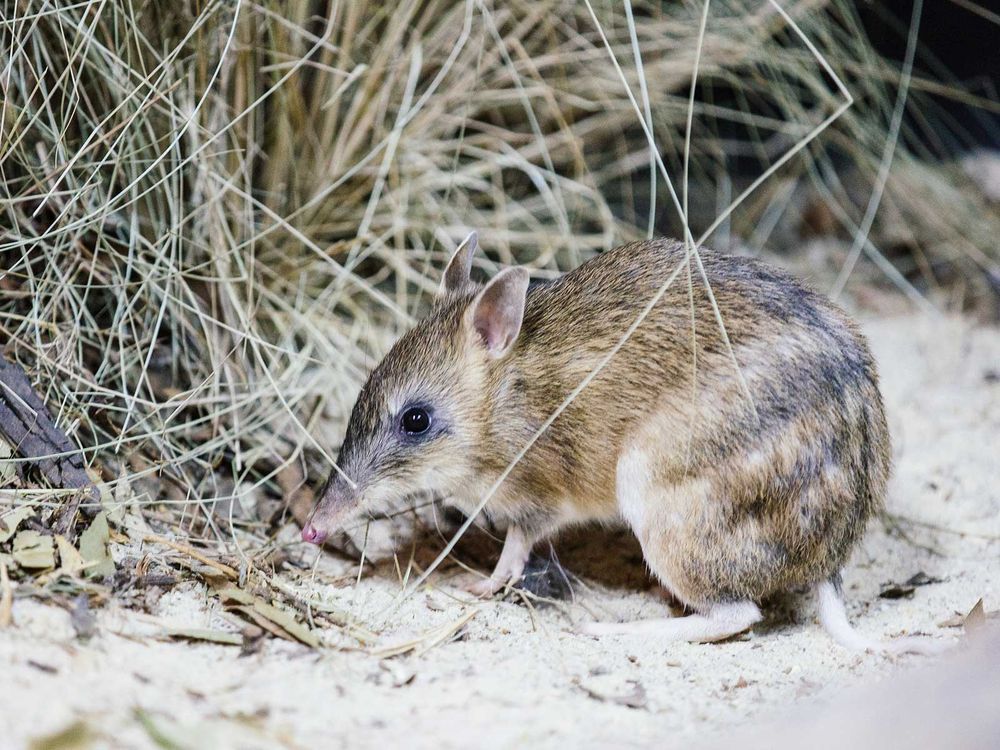 An eastern barred bandicoot explores its space in the Werribee Open Range Zoo.
The first time the large Maremma sheepdog sees the tiny eastern barred bandicoot across the enclosure, it cocks its head to one side and stares. The bandicoot, a small, endangered marsupial native to southeastern Australia, freezes in place. For bandicoots, becoming immobile in this way is an evolved response, one that always worked well against Australia's formidable array of aerial predators. It worked less well, however, when land predators, especially foxes, were introduced to the continent, eliminating the eastern barred bandicoot from the wild by the 21st century. But the Maremma is here to protect the marsupial, not hunt it. The bandicoot begins to relax and eventually moves around the enclosure. When the dog resists the urge to chase the bandicoot, it receives a treat from its owner.
At first, scenes such as this one took place only in enclosures, part of a process of training and habituation for the dogs. As the dogs learned not to chase their charge, conservationists placed this gregarious canine known for guarding sheep near the bandicoot in two unfenced farmland areas in the bandicoot's historical range, west of Melbourne. Conservationists hope that the dogs will stay near the solitary marsupial and ward off fox attacks. If this experiment—believed to be the first time in the world that sheepdogs have been used to re-establish a wild population of endangered mammals—works, the eastern barred bandicoot may survive free of fences on the Australian mainland for the first time in decades.
The effort is the latest step to allow the tiny marsupial to rebound. In September of this year, thanks to three decades of captive breeding and releases at seven protected sites—on islands and in enclosures—the Victorian state government upgraded the eastern barred bandicoot from extinct in the wild to endangered. It was the first time that an Australian mammal species had been upgraded in this way. Scientists and bureaucrats were so certain that the species' future was secure, thanks to protected habitats and innovative conservation efforts, that they discontinued the captive breeding program.
"To the best of my knowledge, it's a world first to shut down a long-term captive breeding and insurance program because we're no longer needed," says Marisa Parrott, a reproductive biologist and head of Zoos Victoria's captive breeding program. "There have been animals that have been extinct in the wild and have been reintroduced—the Arabian oryx and Mongolian wild horse, or Przewalski's horse, for example. But they still have global breeding programs there to support them. This one is completely different."