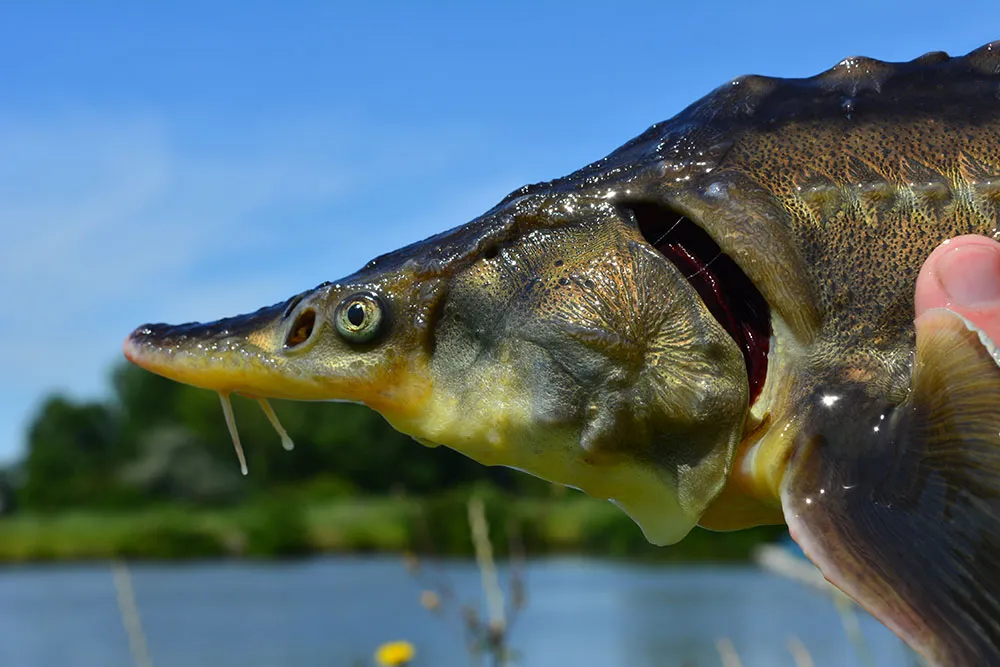 A researcher holds up the newly created sturddlefish.
Scientists can coax sturgeon eggs to spontaneously grow without the aid of insemination by mixing the eggs with another species' sperm. To spur sturgeon growth, researchers in Hungary used paddlefish sperm because they thought it would be unable to fuse with the sturgeon eggs. While both fish live their adult lives in coastal waters, paddlefish breed in fresh water in North America and sturgeon breed in fresh water in Russia. The species' closest common relative existed 184 million years ago. The scientists were wrong. Hundreds of hybrids were born and at least 100 survived for several months. The nicknamed "sturddlefish" has physical characteristics of both the sturgeon and the paddlefish. They are likely sterile and the researchers don't plan to breed any more, leaving these captive fish as truly one of a kind.
Scientists Find a Gelatinous Titan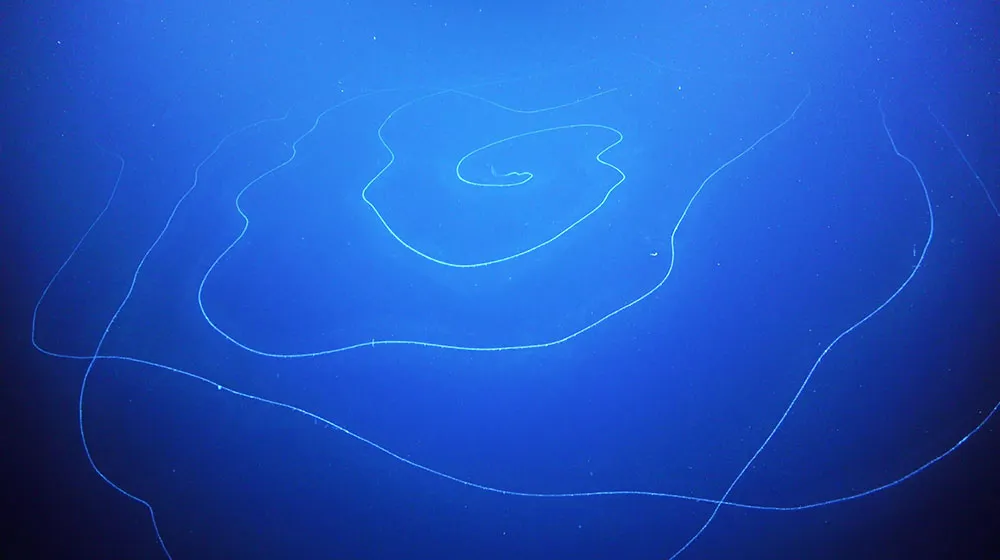 Even planet Earth has a few marvels that rival imaginary visions of alien life. The giant sea whorl of 2020 is one of them. This large siphonophore, a gelatinous creature similar to a jellyfish, wowed ocean scientists exploring the deep sea off the coast of Western Australia. A team of researchers from institutes including the Western Australia Museum, the Schmidt Ocean Institute and the Scripps Institution of Oceanography discovered the Apolemia siphonophore while operating a remotely operated vehicle, named SuBastian. From afar, the creature looked like silly string strung in a massive spiraled pattern. Though it was difficult to determine the exact length of the siphonophore, scientists estimated its outer ring was about 154 feet long. According to the researchers who discovered it, it is likely the longest animal ever recorded.