Researchers think that lopping off its own noggin could help the critter rid itself of parasites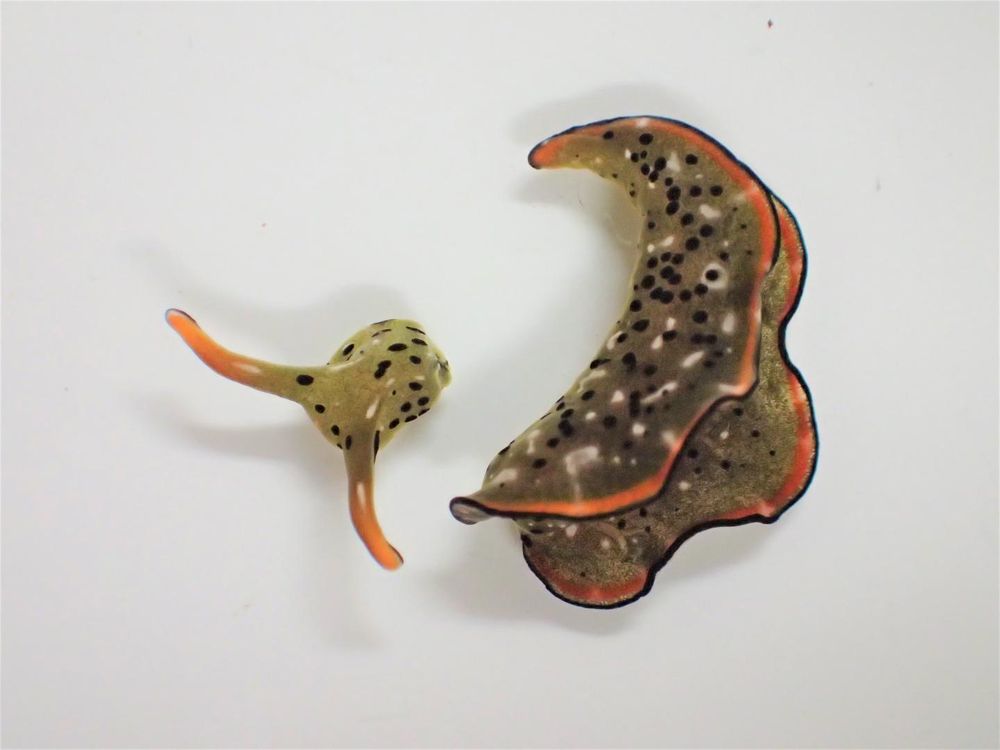 The head and the body of the sea slug Elysia marginata, a day after the animal decapitated itself.
Some sea slugs decapitate themselves and regrow fresh bodies in mere weeks, reports Annie Roth for the New York Times.
The findings, published this week in the journal Current Biology, describe Elysia marginata and Elysia atroviridis sea slug heads detaching and crawling away from their bodies. Within hours, the researchers say these disembodied heads started munching on algae again as though nothing had happened. Per the Times, the researchers think the sea slugs' grisly strategy may be a way of ridding themselves of parasites.