Male wrinkle-faced bats use a furry neck flap to cover their faces while serenading the opposite sex in never-before-seen behavior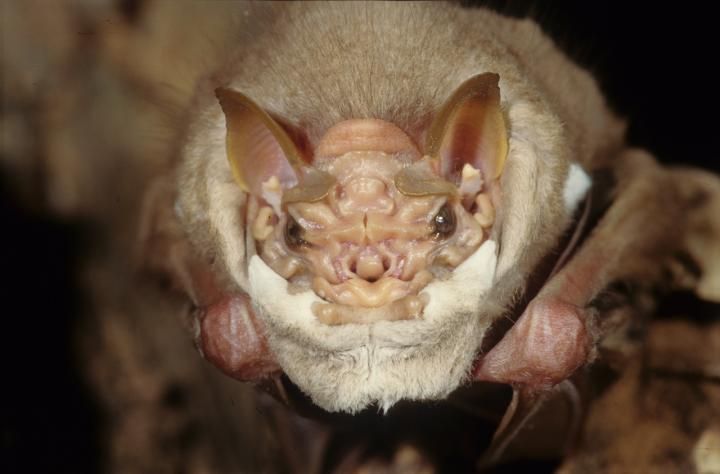 Seduction sometimes requires leaving something up to the imagination, and for male wrinkle-faced bats, that means donning a mask during courtship. New research, published last week in the journal PLoS ONE, documents this unique behavior and the mating that follows for the first time, reports Katherine J. Wu for the New York Times.
This aptly named, fruit-eating bat has a mug covered in ridges and folds of skin of nearly unparalleled complexity even in the world of bats, which includes some of the strangest—and cutest—faces around. But when it comes time to reproduce, male wrinkle-faced bats pull furry flaps up and over their faces, leaving only their eyes exposed, while they try to attract females. When the wooing's done, the bats amorously jostle and the male finally removes his mask to mate, reports Susan Milius for Science News.