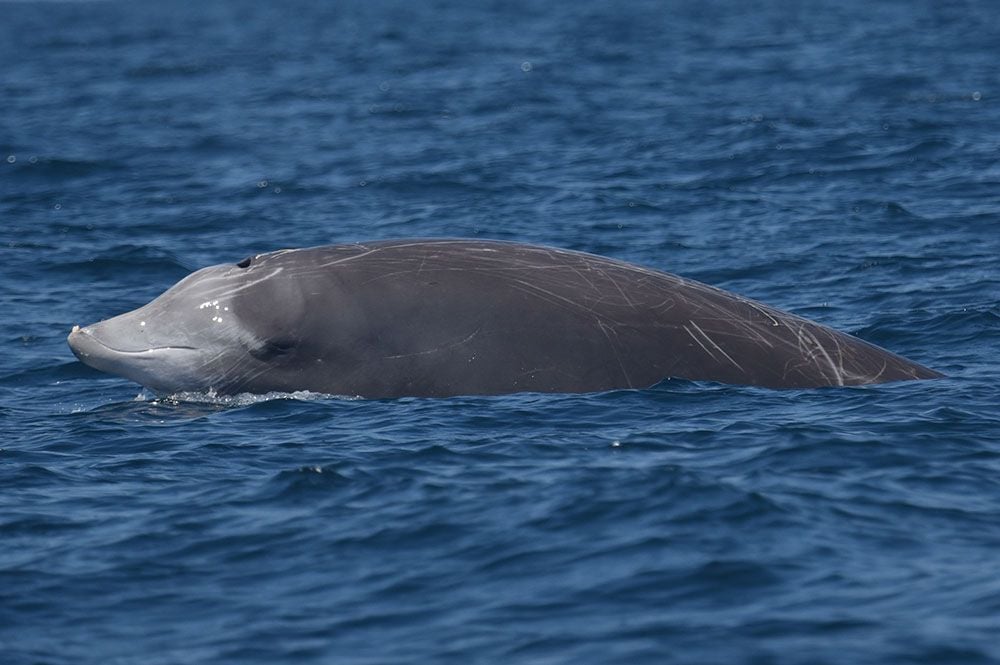 A Cuvier's beaked whale set the record for the longest dive by a marine mammal when it logged a three hour and 42 minutes plunge, according to a paper published in September. The previous record, held by a Cuvier's beaked whale in 2014 and heralded as an amazing accomplishment, was two hours and 18 minutes. The recent Cuvier's beaked whale's dip was seven times the expected duration for the mammal's size and metabolism; scientists calculate that species should max out at 33 minutes. The impressive dive is likely at the limit of the animal's physiological capabilities, as many other individuals tagged in the study dove for an hour or so. To achieve such feats, scientists think Cuvier's beaked whales likely decrease their heart rates to lower their metabolism and shuttle blood away from certain organs and toward the brain and muscles.
Scientists Discover a New Coral Reef
The largest and most famous coral reef in the world, the Great Barrier Reef, can still amaze even the most traveled ocean explorers. During an expedition off the coast of Australia, researchers aboard the Falkor, a vessel run by the Schmidt Ocean Institute, discovered a massive coral reef pinnacle that reached a height taller than the Empire State Building. Offshore and separate from the rest of the reef system, this tower of limestone emerges from the deep seabed and acts as a substrate for coral and sea life to grow and flourish. Nearly a third of a mile tall, the structure rises to within 130 feet of the ocean's surface. The pinnacle is the first new large element of the Great Barrier Reef to be identified in more than a century.