A leopard got its head stuck in a vessel in a village in India.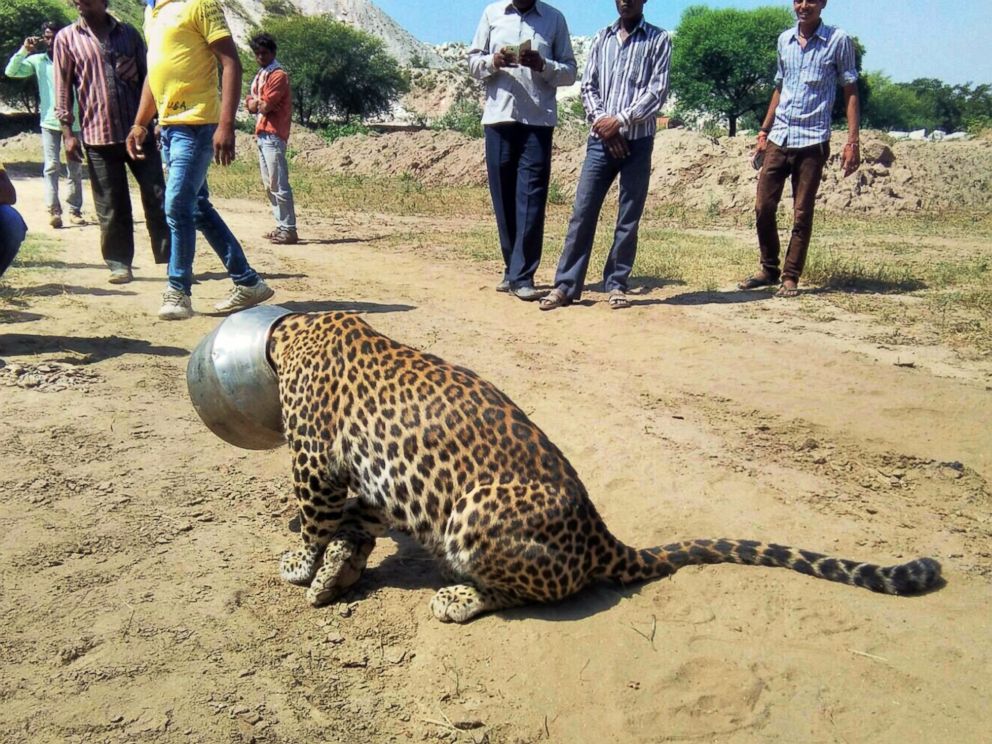 A leopard in India found himself in a pickle today by getting his head stuck in a pot while trying to fetch a drink, according to local media reports.
Animal wandered into the village of Sardul Kheda of Rajasthan's Rajsamand district and was trying to drink water from the pot when it got stuck, according to local reports.
The leopard was seen struggling to get the vessel off, as onlookers snapped photos and video of the event.
Forest officials took hours to tranquilize and safely free the leopard's head from the pot.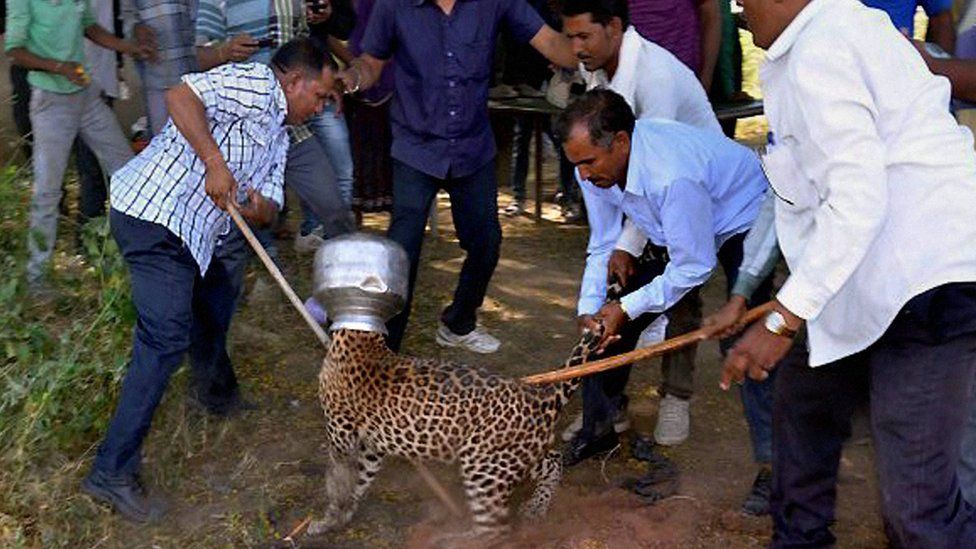 "The male leopard is about 3 years old," district forest officer Kapil Sharma told NDTV India. "He is being kept under observation. He has been checked by vets and seems to be fine."
"He will be released in the forest later," Sharma added. "It is difficult to say where he came from because the Kumbhalgarh sanctuary is about 20 kilometers away."
The animal was eventually released back into the wild, reports said.